Antiques on this web resource run the medical gamut to include American, English, French, German, medical art and Italian large cased surgical sets, dental instruments, apothecary items, obstetrical pieces, stethoscopes, hearing devices, spectacles, and bloodletting devices like spring lancets, fleams, scarificators, and leech jars! There is a complete Civil War display of military surgery sets as well as Civil War surgeon images. The entire collection is housed in a stand-alone private museum.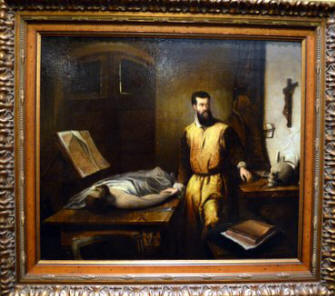 Brought to you by private collector and preserver of medical antiques:
Douglas Arbittier, MD, MBA
ENTER:
And be thankful you live in today's medical world...